Whether you have a MacBook or an iMac, macOS makes finding your local IP address very easy. We will cover finding the IP address provided by your ISP as well since you can simply visit Google for that (unless of course you want to dig around your router settings)! Let's get right into it:
Finding your public, ISP assigned IP address
Seriously, the easiest way to get your public IP address is by visiting google.com and searching for "what is my ip". If that proves to be too much work, simply click here!
Another way to find your public IP is by logging in to your router and looking for it there… I won't cover this in detail here since it will vary with each router, but again, should be simple enough to find if you manage to get in.
Finding the local IP on your MacBook, iMac, macOS
The first and most simple way:
On the top left of your screen click the Apple and then "System Preferences"
Once System Preferences opens up, click "Network"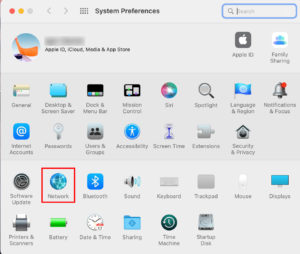 In Network select your active connection and voila, your local IP address should be displayed toward the top right under "Status"
The other way, which could either prove to be simpler or more intimidating way (don't stress, it's also fairly simple):
Open up "Terminal". This could be found in your "Applications", or you can press the "command key" + "space bar" then type in "terminal".
Once the prompt opens up, type in "

ipconfig getifaddr en0

"
Feel free to drop a comment with your thoughts and suggestions and thank you for reading!